Organic Care
Collectively, we need to be more conscious of our footprint on Mother Earth. At Garden Gate we are doing our part by introducing sustainable garden practices, like permeable paving, rain gardens, and pollinator-friendly and native plants, wherever possible. We are thrilled to offer organic plant and lawn care options which are free of toxins, environmentally friendly, and safe for pedestrians and pets. Together we can show our commitment to protecting our individual properties, our Chesapeake Bay watershed, and our planet.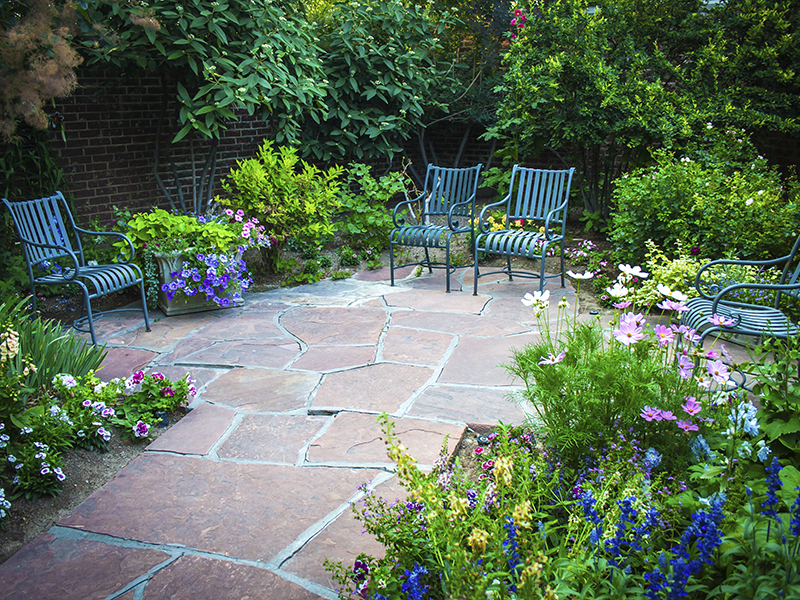 Bee Safe Organics Program
The Bee Safe Organics Program was developed to offer clients a completely safe yet effective alternative to the harmful chemicals more widely seen in the green industry. A move toward an organic solution has become increasingly more prevalent and necessary as laws and regulations change to restrict or eliminate the use of harmful chemicals. We are glad to a pioneer in the use of organic plant and lawn health care, offering our Bee Safe Organics Program since 2012.
The Benefits
The beneficial results of this natural approach include:
A beautiful landscape safe for people, pets, and wildlife
Reduced use of synthetic pesticides and fertilizers
Reduced pollution due to leaching and runoff
A diverse, robust ecological system that holds nutrients and water
Fresh, clean water to replenish groundwater and streams
A soil rich in organic matter which can grow a healthy lawn with less water
An organic lawn that grows more slowly and requires less frequent mowing
The Bee Safe Organics Program is a system that will aid in a beautiful lawn and landscape without the use of traditional and potentially hazardous chemical-based methods. Utilizing the science behind large scale organic agriculture, Bee Safe uses natural plant and lawn health care components to create effective growing environments allowing for healthier, hardier plants and lawn. When used in combination with a GardenCare program that emphasizes proper mowing, watering, mulching, and other smart methods, you will strengthen both the beauty and the natural biology of your outdoor retreat.